Carabanchel Alto and Leganés were two little villages near Madrid. In the 20th century, their population grew rapidly because of a migration from the countryside to the cities. Now, only transport infrastructures divide the two towns.
WHAT IS HAPPENING NOW?
Currently, between Carabanchel and Leganés there is a non-urbanized strip of 1.5 km wide. This distance could make us think that one way of crossing could be walking or cycling, but there are only two roads with two lanes each way and a high-traffic density, making it impossible.
There are also three motorways in this strip, and one only pedestrian path in one edge.
Between the motorways there is an industrial state: Leganés Tecnológico. The first sector was urbanised between 2004 and 2007, and today is the only built, but it is planned to be five times bigger. It is ironic that within the urbanization a cycle path that starts and finishes inside is included.
HOW HAS IT COME TO THIS POINT?
The problem started in the 1980's with the construction of the ring road M-40. At that time, between Carabanchel and Leganes the unbuilt strip was 2.6 km wide and the pedestrian flow was unthinkable. Probably, then the main flow was between both towns and Madrid, and not between them. Each one had their one services and the distance was bigger than now.
In 1981, the biggest mall of Europe was open in Leganés, and it meant an increase in the flow between both towns. It has been expanded several times since then, also increasing the relationship between Leganés and Carabanchel.
In the beginning of the 21st century, Carabanchel urbanized the strip as far as M-40 motorway, and Leganés developed a new neighbourhood, Leganés Norte. They were designed with huge avenues and a lot of free parking lots available, making the car the preferred transport option. Being two different cities, the communication study of the expansion didn't take into account the mobility with the other.
Surrounding Leganés Norte, a low speed ring road was created, with no pedestrian crossing.
In 2002 and 2004 two new motorways opened: M-45 and R-5. Unlike the construction of M-40, now the existing roads weren't cut, and underpasses were built. The problem was that M-40 had already made a barrier, and the paths finished at both sides of the motorway.
As it is said previously, in 2007 the industrial state Leganés Tecnológico opened. The design included a cycle path, maybe considering bicycles as a mobility option. But in the design of the accesses, mobility forms other than cars weren't taken into account. The main entrance is using M-425, a road with two lanes each way and a high-traffic density. From Leganés there is an unpaved road that passes near the state, and a narrow path is made to connect it.
HOW CAN IT BE CORRECTED?
Making possible going by bike or walking from Carabanchel to Leganés and from both to the industrial state, should had been a part of the cities' Plan Parcial. At that moment, it could be easy to create roads and footbridges over the M-40 motorway.
Now, the problem is bigger and the solution more difficult, but not impossible. Being only 1.5 km between them, make an option living in one side and working in the other, and move without using car. One only path shouldn't be a solution: the border is 2.5 km long, and, at least, two paths should be created.
One option can be using the industrial state urbanization. Only a footbridge over M-40 is necessary, and some local intervention in the unpaved path that connects with Leganés.
Other should be created in the middle or west side of the border. This is a more difficult one, because of the many motorway links and some constructions. This intervention could be used to give a use to some little parts of land between the roads.
One difficulty is the many administrations that participate. The two local government (Madrid and Leganes) should come to an agreement and develop the plan together. But also, Ministry and Regional Ministry should be taken into account, because they are in charge of the motorways, and their opinion is binding.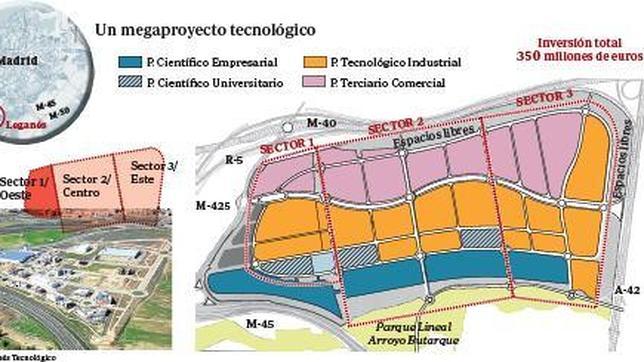 Image 1. Planning map (Source: Community of Madrid Cartography)
In conclusion, solving now the problem is difficult, but it cannot be dismissed because we should provide more mobility options, especially sustainable ones as cycling or walking. And, in the future, new urbanization should take into account all forms of mobility, not only within the same city, but with all surrounding ones.
Miguel Hernández Arranz